Education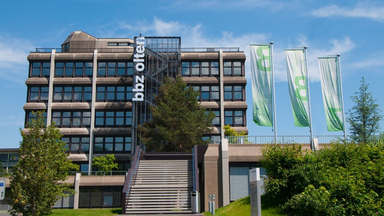 The Canton of Solothurn is a great place for families. Switzerland is one of the safest countries in the world, and the public school system is very efficient.
Pre-School: Working parents either have somebody come and stay at their house with the kids or the parents bring the children to daycare. This can be an official daycare center or a private household. It's a great way for the children meet new friends and learn Swiss German, the dialect spoken in the German speaking part of Switzerland.
Kindergarten: Usually, a child will start kindergarten at age 4 to 5. After two years, he or she will start school with the first grade.
School: School is mandatory for nine  years. After the nine years,  you can decide to do an apprenticeship or continue your education at the Gymnasium (similar to college) and then go on to University.
Two international schools are located in the Canton of Solothurn. As an alternative to the Swiss public schools, they offer an English speaking curriculum and an outstanding education allowing for easy change to other international schools in the whole world.
> International schools in the Canton of Solothurn
> University of Applied Sciences and Arts Northwestern Switzerland