Main Content
Industries
Energy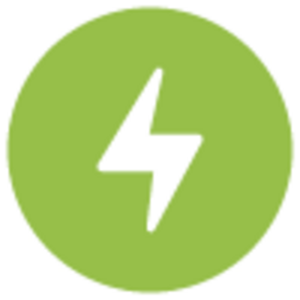 The most modern energy generating facility in Switzerland
Canton Solothurn is home to a number of players in this field. Megasol AG manufactures solar modules and mounting systems. AEK Pellets AG is Switzerland's leading manufacturer of wood pellets. In Zuchwil, Regio Energie Solothurn operates the most modern energy generating facility in Switzerland, combining district heat, gas, water, and electricity for optimal energy use. This innovative hybrid plant uses electrolysis to convert electricity into hydrogen that can be fed into the natural gas grid.
ICT

ICT solutions boost efficiency 
Solothurn companies are developing innovative ideas and driving research into artificial intelligence. For example, Eventfrog AG in Olten has developed a free online ticketing service.
Machinery

The whole world travels in vehicles from Solothurn
Mechanical engineering has a long tradition in Canton Solothurn. Thanks to constant innovation, traditional mechanical engineering firms have been able to compete successfully all over the world. Agathon AG in Bellach has been making grinding machines since 1918. The City of Olten is home to CWA Constructions SA, the world's foremost manufacturer of ropeway cabins. With buses made by the coachbuilder Hess in Bellach exported to five continents, vehicles from Canton Solothurn can be found on roads around the globe.
MedTech

Hotspot for orthopedics and injection systems
More than 10 percent of medtech jobs in Switzerland (2,600 FTEs) are in Canton Solothurn. This region leads the way and has written economic history, particularly in areas such as implants and orthopedic technology. An outstanding central location provides access to top experts and a highly qualified workforce.
Food

From large corporation to boutique manufacturer
Canton Solothurn boasts a highly diverse food industry, with more than 2,000 full-time equivalents creating nominal gross value added of around CHF 300 million. Multinational Nestlé produces its well-known Leisi and Buitoni brand doughs and pasta at its Wangen bei Olten facility. This contrasts with the range of artisan foods made in the Thal area. Solomania GmbH produces pasta from domestically grown flour, while Dhyrberg AG manufactures by hand at the oldest salmon smokery in Switzerland.
Precision industry

Solothurn-made precision parts for the whole world
The local precision industry, in particular metalworking, originally grew up to supply parts for traditional watchmaking. Solothurn's precision engineering firms work to the highest standards of quality and innovation. The supply industry has evolved and diversified rapidly in recent decades. The canton's manufacturers of high-precision parts have earned an excellent reputation, supplying a wide variety of industries including automotive and medtech, and exported all over the world.
Watchmaking

Major traditional center of watchmaking 
Watchmaking has a long tradition in Canton Solothurn. The canton's centers of watchmaking emerged in the second half of the nineteenth century in the area between Grenchen and Solothurn and in the Thal. The Grenchen area is now one of the main centers of Swiss watchmaking. Many prestigious and well-known companies, including the global brands Breitling and ETA – which belongs to the Swatch Group – were established in Grenchen and went on to become international industry leaders.
Transportation and logistics

Growth industry along the highway 
Thanks to its easy accessibility, the Gäu area has become one of Switzerland's most important logistics centers. In 2015 this industry employed more than 3,500 people, 21.4 percent of the entire Gäu workforce. The nationwide retailer Migros has operated a distribution center in Neuendorf since 1974, and has expanded it on an ongoing basis, with the CHF 188 million "MVN Logistik 4.0" addition due for completion in 2020. The head office of Cargo Sous Terrain, the venture that plans to build Switzerland's first underground freight system, is in Olten.
Tourism
The most beautiful walks and hikes, the best restaurants, the coziest spots, and the most interesting cultural attractions: Canton Solothurn has many facets! Contact its tourism organizations for insider tips: