Central and connected.
Switzerland is the world's most innovative country.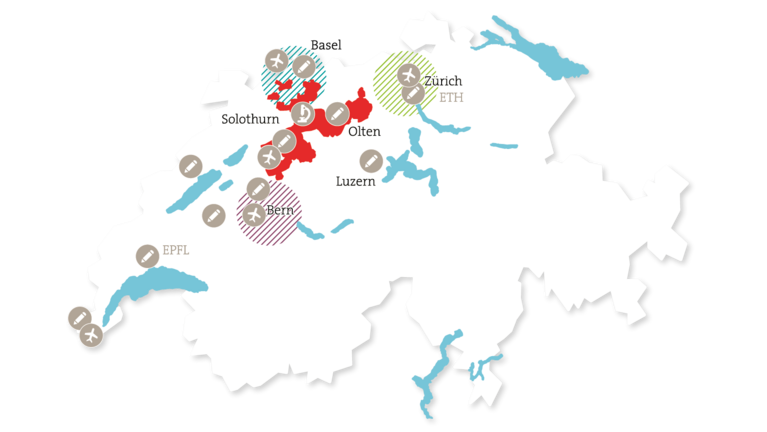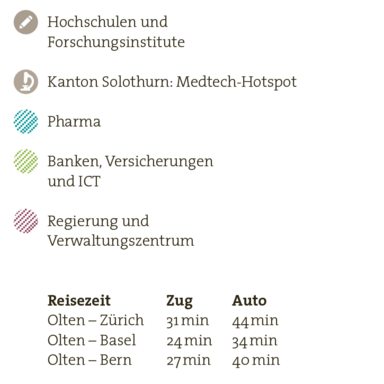 Canton Solothurn is at the very heart of the research driving this innovation, perfectly connected thanks to excellent rail and highway links, and nearby international airports.
With universities and research centers including the Swiss federal institutes of technology and the universities of applied sciences and arts all within commuting distance, businesses here can tap into a workforce of the highest quality.
And as a member of the Greater Zurich Area Foundation, Canton Solothurn can draw on the resources of an internationally established business development organization.