Livable and attractive.
The cost of living in Canton Solothurn is below the national average.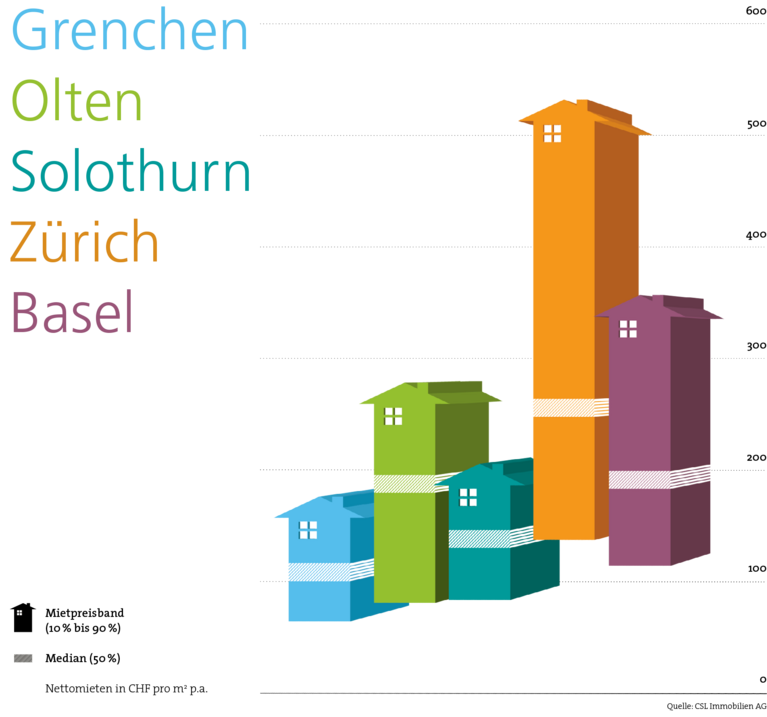 With extensive sites available for development, Canton Solothurn offers entrepreneurs and investors attractive scope for flexibility and growth. Rents for office, production, and storage space, as well as the price of industrial building land, are low by Swiss standards.
Canton Solothurn in the top 10
Switzerland's regional disposable income (RDI) indicator adds up all the components of income and subtracts all mandatory charges and fixed costs to show how much income a household has left for private consumption. It's a standardized measure of the disposable income of the broad middle class. The Swiss average is zero.
| | | |
| --- | --- | --- |
| Rang | Canton | RDI |
| 1 | Uri | 1.919 |
| 2 | Glarus | 1.732 |
| 3 | Obwalden | 1.372 |
| 4 | Thurgau | 1.353 |
| 5 | Appenzell Innerrhoden | 1.305 |
| 6 | Wallis | 1.125 |
| 7 | Nidwalden | 1.123 |
| 8 | Solothurn | 1.055 |
| 9 | Graubünden | 1.005 |
| 10 | Aargau | 0.961 |
| 11 | Schwyz | 0.890 |
| 12 | Appenzell Ausserrhoden | 0.873 |
| 13 | Luzern | 0.837 |
| 14 | Schaffhausen | 0.736 |
| 15 | St.Gallen | 0.732 |
Source: Credit Suisse Economic Research, 2016